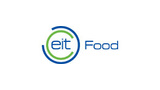 InfraBooster Government Executive Academy
| | |
| --- | --- |
| Tipo | EIT RIS Programmes, online |
| Duración nominal | On November, 13th&20th, (2 days) 1-4 CEST |
| Idioma de estudio | inglés |
Calificación de ingreso

InfraBooster GEA is dedicated to executive representatives of public sector.

Eligible applicants need to meet the following criteria:

Reside and work in one of the regions covered by EIT Regional Innovation Scheme and Western Balkans: Albania, Bosnia and Herzegovina, Bulgaria, Croatia, Czechia, Cyprus, Estonia, Greece, Hungary, Italy, Latvia, Lithuania, Malta, Montenegro, North Macedonia, Poland, Portugal, Romania, Serbia, Slovenia, Slovakia, Spain, Türkiye and Ukraine.




Be employed in the public sector (including regional and central government officials as well as professionals working in state agencies, regulatory bodies, public universities or public research institutes).




GEA organisers reserve the right to accept only a limited number of applicants per organisation. The exact number will be decided proportionally to the total number of received applications in each edition.

Los documentos de calificación de ingreso se aceptan en los siguientes idiomas: inglés
Requisitos de idioma

inglés


You must be able to work and communicate in english.
Otros requisitos

NOTES:

InfraBooster Government Executive Academy is intended for participants representing regional and national autorities, who participate in the design, implementation and/or monitoring of Research & Innovation Smart Specialization Strategies (RIS3) and/or innovation policies.

Applicants also have to prove relevant knowledge and experience in public policy development on a regional or national level and demonstrate an entrepreneurial approach to problem-solving and willingness to share knowledge with other participants of the Academy.

Bring diversity. We strongly encourage applications from various geographical regions, submitted by specialists in multiple fields, and women.




If your application is accepted…:

If your GEA application is successful, you will receive an email message sent by the InfraBooster team at University of Warsaw, with information about your acceptance and further instructions.

Please make sure that you RESPOND to this message and CONFIRM your availability/participation in the training on the specific days/hours. Only applicants who respond to the confirmation email will receive links to the videoconferencing platform and training materials.

We understand that your plans and daily schedules might change between the moment of submitting GEA applications and the actual training, and if you notify us about potential problems, you might already be able to secure a place in one of the future InfraBooster trainings.

We apologise for the inconvenience, but training participants need to be divided into teams that would work on project assignments and applicants who do not react to the acceptance email in a timely manner will not be able to join the training.

We will be sending acceptance and rejection emails throughout the recruitment period and expect to communicate last decisions latest on the day following the application deadline. If you can't find the message by that time, please check your spam folder.
Resumen
InfraBooster GEA is an executive-level training program for public sector representatives deepening knowledge of innovations and sectoral regulation, helping address societal challenges across Europe.
Academy is a capability-building program that offers insights into challenges related to Research and Innovation Smart Specialization Strategies and sectoral regulation. Academy offers capacity building and support for leveraging research infrastructures that could be supported by regional and national governments with a view to strengthen science-industry collaboration.
InfraBooster GEA equips public sector representatives with knowledge and skills deepending their understanding of mission-oriented research, effective knowledge transfer and policy-mix creation to help address societal challenges across Europe.
NOTES:
InfraBooster Government Executive Academy differs significantly from previous editions of GEA in terms of contents, structure and learning approaches.
InfraBooster team welcomes applications from graduates of past GEA cohorts who might still benefit from participating in the new program, focused on policies supporting the effective use of research infrastructures in regional and national innovation ecosystems.
Course outline
Mission-oriented Research & Innovation: an introduction to the concept of research and innovation directed towards solving specific societal challenges; an explanation of its significance in addressing pressing issues and driving sustainable development based on Eurostat research.
Leveraging research infrastructures (RIs) for knowledge transfer: knowledge transfer via RIs; technology transfer, spin-offs, contract R&D, analytical services and education and the opportunities for making money from commercial access to RIs; target audiences for knowledge transfer.
Disclosure of research infrastructures sleeping beauties the definition of "sleeping beauties" – RIs of scientific organisations that open opportunities for; industrial collaboration and revenue generation: benefits, limitations, and risks; criteria for selecting research infrastructures: identifiable, relevant, and competitive; strategies for awakening "sleeping beauties".
Estructura del curso
How is it delivered?
The InfraBooster Foundation is delivered as synchronous ONLINE training, involving presentations, discussions, case studies, and individual and team assignments.
The program will be delivered in English – at least working knowledge is required.
The program has highly interactive and features various learning methods (e.g., case studies, Q&A, teamwork).