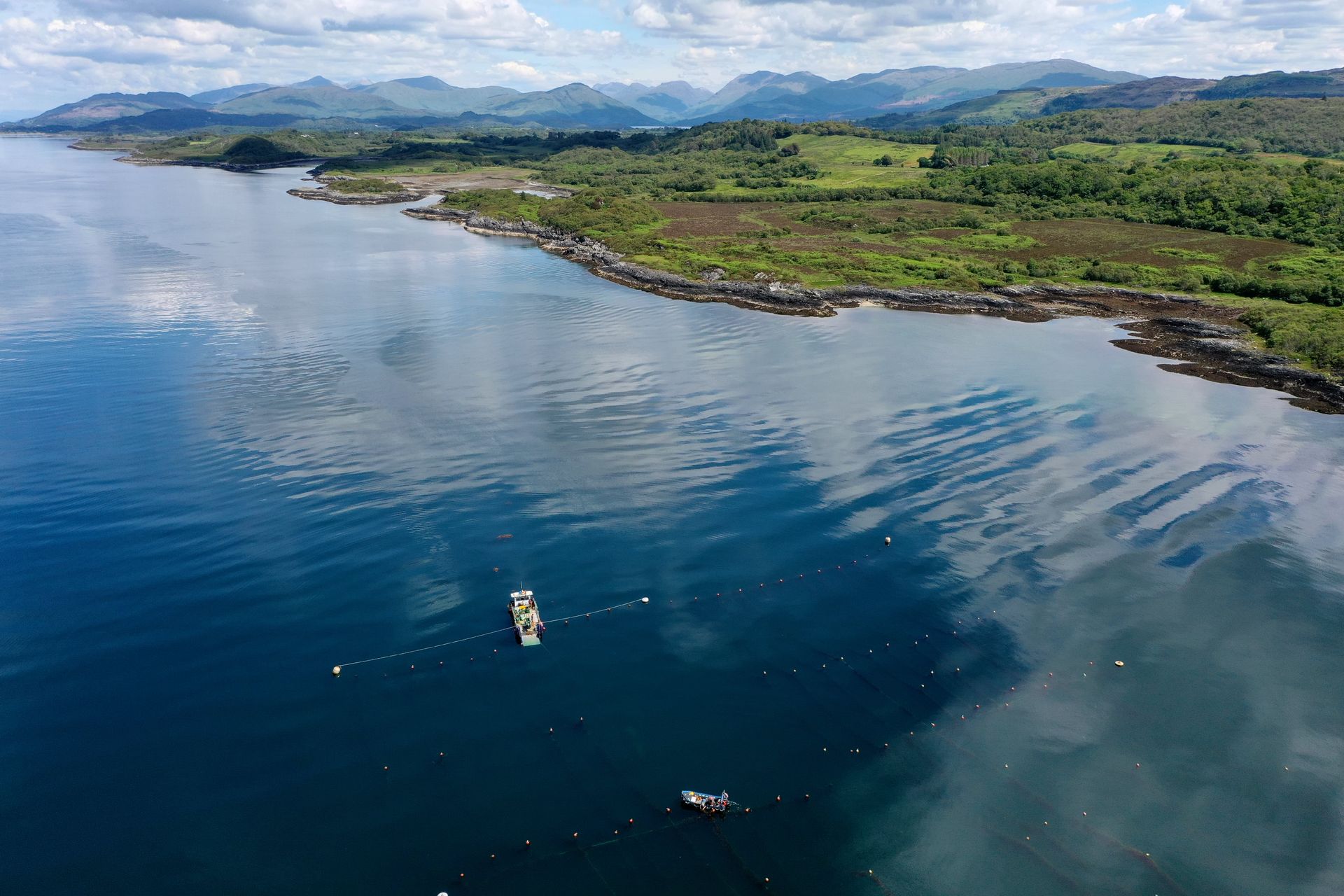 | | |
| --- | --- |
| Lugar de estudios | Reino Unido, and online |
| Tipo | Inspire, hybrid |
| Duración nominal | Online and in-person |
| Idioma de estudio | inglés |
Costo de inscripción

900 € una vez

There are a number of further subsidised places for people on very low income, parental leave, charities or are experiencing other formal barriers to education. Please contact us at inspire.restaqua@eitfood.eu for more information on the application process.
Calificación de ingreso

Diploma de grado superior (o superior)

No formal qualifications are required, but attendance is made on application where you will need to describe your reasons for attending the courses.

The course is open to anyone with a Bachelor, MSc or PhD degree or substantial experience within the aquaculture sector or food system, especially those within the EU and EU and EIT Food associated countries.

There is no need to upload any qualification documents but you will need to upload a short motivation letter on why you would like to attend the course.

Los documentos de calificación de ingreso se aceptan en los siguientes idiomas: inglés
| | |
| --- | --- |
| Requisitos de territorio | The course is targeted to applicants within the EU and EIT Food associated countries. |
| | |
| --- | --- |
| Requisitos de idioma | inglés |
Otros requisitos

Requisitos específicos para solicitantes fuera de la Unión Europea:


Visa – please check any visa and passport requirements for entry and stay into the UK for the in-person part of the course. This is your responsibility and EIT Food and organisers cannot arrange or pay for any visa or passports fees.
Resumen
Aquaculture has become one of the world's largest growing food production technologies. Within the aquaculture sector algal biomass production is a rapidly growing field with huge opportunities for entrepreneurs in food production and nutraceuticals. Shellfish and finfish cultivation and fish feed production present further opportunities. In order to maximise these worldwide opportunities for business creation in the aquaculture sector, knowledge of related technology and its application is vital.
The Inspire Restorative Aquaculture Course encourages talented recruits to create innovative solutions, which increase the productivity and profitability of the aquaculture sector. The course will provide training and theory in seaweed farming, rural social science, finfish, shellfish, algae biology, culturing, growth, molecular and metabolite analysis; entrepreneurial content and support to develop innovative solutions and business propositions for the aquaculture sector; and a final pitch event with prizes up for grabs! The programme also aims to facilitate stakeholder engagement and partnerships through access to academics, leading companies in the industry and startups working to overcome challenges in the aquaculture sector at the live online events.
The course is led by The Seaweed Academy at SAMS, UK in partnership with the University of Cambridge and the Polish Academy of Science. The Seaweed Academy is the UK's only dedicated seaweed industry facility offering a complete package of training, education, and business development – a one-stop-shop for supporting expansion and skills development for the seaweed aquaculture industry.
The courses will be in-person at SAMS in Oban in the West Coast Highlands, the beautiful sea-food capital of Scotland, with some content delivered online before and after the in-person event. www.sams.ac.uk
Estructura del curso
The structure for 2023 is:
• Week 1: Introduction to course online, with course content delivered from the Cambridge (algae and biotech) and PAS (fisheries, IMTA) teams and with large input from the Inspire entrepreneurship spine team.
• Week 2: You will come to SAMS Seaweed Academy for the in-person training from Monday to Friday (seaweed, microalgae, shellfish, analytical biochemistry, rural society, IMTA, seagrass, blue economy, site visits). seaweedacademy.co.uk
• Week 3: The last week will be online to finalise the business plans, communications and business pitching. Aquaculture Make-a-thon (online). Live Aquaculture Pitch Event with Prizes. Input from all partners online.
Oportunidades profesionales
The programme aims to develop a new generation of entrepreneurs and food innovators, who will be equipped to shape a new kind of food system that is innovative, resilient, and sustainable. Inspire offers outstanding courses and opportunities, which empower students, trainees and professional experts with innovation and entrepreneurship skills tailored to the needs of the European innovation system. Inspire envisions to grow talents and stimulate the ability to recognise, develop and act on entrepreneurial opportunities in a range of organisational settings, and to consider entrepreneurship as a possible career path.